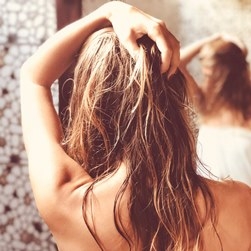 Christmas is very special and a joyful time of year. However, it can also be incredibly daunting - a lot of time spent in close confines with family. So, its good to have a few tricks up your sleeve to help you take a break - here are our top 3:
| Go for a walk.
Is there a dog around? They can be the perfect excuse for some fresh air and to get a little space. Even if there is no canine friend to accost - walking, exercise, and being around the natural world (park, forest, sea) has been proven to be positive for your mental health. In Japan they even go as far as to make 'Forest Bathing' compulsory in some schools! You'll come back with a calmer, clearer head.
| Offer to do the shopping.
Although the supermarkets at Christmas time don't necessarily seem like the most serene suggestion there can be something lovely and anonymous about being one of a crowd. Inevitably something has been forgotten for the dinner table so this is always a good one to fall back on. Also, when perusing the aisles try and find a few items which can go to the food bank donation box at the otherside of the checkout.
| Have a bath.
Go find somewhere to soak with a good book. Shutting the bathroom door can make you feel as though you have stepped into your own private sanctuary. At Christmas time you are not bound by normal hours, if you're anything like us - a bath at 2pm on Christmas Eve is totally acceptable! It's also a great time to rejuvenate your mind and body with bath oils and a face mask.
Wishing you the happiest and merriest of Christmas'.
Love from Tammy & the Willow team xx