This month we celebrate Organic September and whether you choose organic cosmetics or organic chocolate you can be assured you're making a positive choice for your body and the environment.
Organic products not only help to protect our planet and wildlife, but to reduce our own exposure to the potentially harmful pesticides and chemicals used in so many products and farming practices.
If you're on the lookout for deliciously healthy and organic raw chocolate, then look no further than Raw Halo. We are an award winning brand creating a range of vegan approved and refined sugar free chocolate, but unlike mass produced products, Raw Halo chocolate is handmade and hand wrapped.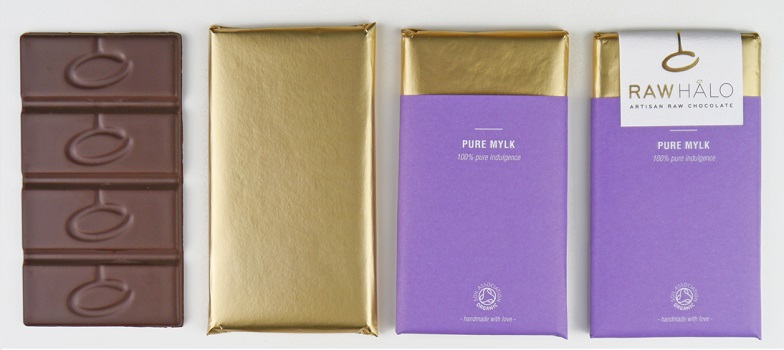 Sourcing the finest Peruvian cacao, it's clear that quality and taste are key to our chocolate; it has such rich and indulgent flavor, whilst they're committed to reducing sugar content by only adding a touch of raw coconut sugar to naturally sweeten it. Our dairy-free milk chocolate recipe has a considerably less quantity of total sugars compared to many other leading raw chocolate brands.
Soil Association organic certification is at the heart of our brand. We've built good relationships with ingredients suppliers, in turn they use a small number of trusted farmers who produce the highest quality ingredients working with nature rather than against it. The organic farms where their cacao is grown and processed are run by farmers who help to look after and nurture wildlife in the local area through avoiding the use of manufactured herbicides and pesticides.
At Raw Halo we strive to create farming which is sustainable whilst reducing water and soil contamination that often occurs through traditional farming.
Whilst organic chocolate might have been somewhat of a niche market in the past, many consumers are now awakening to the health benefits that organic chocolate offers. Meg Haggar, founder of Raw Halo mentioned "We've seen an increase in consumers who are becoming more aware of what goes into their food and where it comes. Organic producers have a real focus on high quality ingredients, meaning you get the amazing flavours without the need to add anything artificial. It is great that customers can look at the back of a wrapper and actually recognise all of the ingredients - something which unfortunately rarely happens with mass, non-organic producers who become driven by maximising profits at the expense of quality."
To celebrate Organic September, Raw Halo are offering a tasty £5 discount off all orders (min spend £20) at www.rawhalo.com . Simply use code DELICIOUS at the basket, code expires 31 st October 2016.