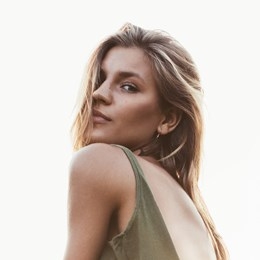 Autumn is one of our favourite seasons! And it is also the shoulder season between Summer heat & humidity and the cold & dry of Winter.
This can leave our skin feeling confused – there's the odd sunny hot day followed by driving rain and cloud!
The key, during the months of October and November, is to start reintroducing face oils and serums. In the Summer one of the main things you want to avoid is any kind of build up in the hot weather as this could contribute to oily skin and breakouts (face and body) - so we tend to use light moisturisers and very light serums.
In the Autumn, its time to bring back our favourite Face Oils and Nourishing Serums. As always Cleansers and Exfoliators are a necessity all year round.
At Willow, we recommend using a Serum before a Moisturiser and using a Face Oil by itself. Serums work better when used in collaboration with creams and balms. Face Oils are a potent injection of vitamins and anti-oxidants and don't usually require the boost of a serum. However, not all skin appreciates a daily dose of oil, so depending on your skin you might only want to use an oil once or twice a week (don't be scared of face oils if you have oily or combination skin – they can often help!).
If you've also developed any dark spots or hyperpigmentation due to exposure to the sun during the Summer months (and its bothering you) it's a good time to start using a Brightening Cream to even out skin tone.
It's time to grab those light jumpers, favourite boots and beautiful serums!