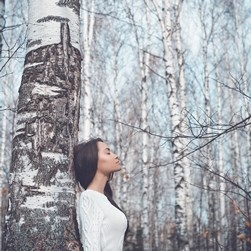 Winter in the northern hemisphere means shorter days and colder weather. We can often feel sluggish, finding it difficult to motivate ourselves, and more prone to sickness.
Here are our top 5 tips for staying happy and healthy this Winter –
ONE
Get as much natural daylight as possible. One of the reasons we can feel lethargic is due to lack of vitamin D. Try and go for a walk during your lunch break. Vitamin D has now also been recognised as essential to our immune system so make sure you stay topped up with supplements to help fight off any Winter bugs.
TWO
Although it might be tempting to get into bed at 8pm each night due to the evenings feeling longer – science suggests that too much sleep can be counter-productive. Aim for 7-9 hours a night and try a and keep regular sleeping patterns.
THREE
It's important to eat dark leafy greens and orange coloured fruit and veg during the winter to keep you in fighting fit condition. Darky leafy greens are a great supply of iron and calcium whilst orange coloured fruit and vegetables are brilliant for vitamin A and C.
FOUR
We spend a lot of money on hydrating balms and oils, especially during winter months. To get the most out of yours - after you cleanse and tone make sure to use a gentle exfoliator to remove dead skin cells before applying your moisturiser. This will ensure that the oils are delivered exactly where they are needed.
FIVE
Exercise is a key part of everyday health, not just during the Winter months but if you are prone to SAD (seasonal affected disorder) exercise, yoga and meditation are all useful boosts which can lift your mood and make the Winter easier to manage giving you an endorphin boost.
Although we've outlined these 5 essentials for Winter, they really are essentials for life - making sure your body, mind and skin are happy and healthy