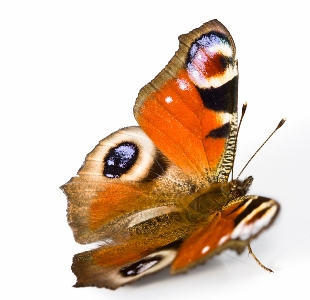 For every product sold from this special edition range Willow Organic will be donating £1 to The Butterfly Conservation Trading LTD. They are the onlyUK charity protecting butterflies and moths in our unique ecosystem. Our founder Sue Stowell has always been passionate about the about the beauty of the environment and in 1988 she bought and donated an acre of land to help butterfly population and now in 2013 Sue & Willow are continuing their desire to see our native Butterflies Protected.
Who Are Butterfly Conservation?
The Butterfly Conservation was formed by a group of dedicated naturalists in 1968 following the alarming decline of many beautiful butterflies. There are now more than 19,000 members and 32 volunteer branches throughout theBritish Isles; they employ over 50 people including many highly qualified scientists, making it one the world's largest research institutes for butterflies and moths.
About Butterflies:
The word "butterfly" is a combination of two Old English words butor (beater) and fleoge (fly).

Butterflies start as eggs, often laid on the underside of plant leaves for protection. Some butterflies will only lay their eggs on a particular plant, meaning that the absence of these plants can greatly affect the continuation of a species of butterfly. Once fully developed the eggs hatch into caterpillars; this often happens in Spring or Summer.
"Butterflies and moths are a beautiful and an important part of theUK's wildlife.
They are highly sensitive indicators of the health of the environment and play crucial roles in the food chain as well as being pollinators of plants." – Butterfly Conservation Butterflies and moths are one of the most threatened groups of wildlife. There are currently 59 species of butterflies in the UK; in the last 100 years 4 species have become extinct.
Willow Organic is committed to helping protect Britain's butterflies & delicate eco-systems.
Introducing The Products:
Glowing Body Oil- A luxurious and easily absorbed organic Body Oil infused with Barbary Fig & Rose, to soften and nourish your skin. View full product details here
Pink Himalayan Body Scrub- A delicate & detoxifying scrub formulated with pure Pink Himalayan Salt and organic oils to leave your skin exfoliated and energise. View full product details here
Hand & Body Wash- A gorgeous hand and body wash infused with Aloe Vera, to help cleanse, hydrate and repair the skin whilst also acting as disinfectant. View full product details here
Hand & Body Lotion- A light & hydrating hand & body lotion prefect for everyday use, with hints of Rosehip Oil and Jasmine to nourish and soothe your skin. View full product details here