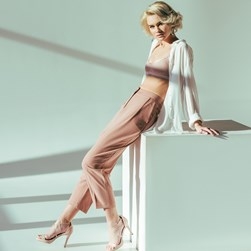 At Willow there are New Year Resolutions that we will make and there are some that we can offer advice on, especially when it comes to what you apply to your skin. So, here we go:
Our resolutions:
To try to move as much as possible from plastic that is 'recyclable' to plastic that has already been recycled – reducing our carbon footprint even further. We will continue to use glass where we can and also look for environmentally friendly plastic alternatives.
To cycle / walk more. One simple way to reduce our impact on the world is to decrease the amount of fossil fuels we use. Plus walking and cycling have the added bonus of making us fitter and healthier!
To make sure that we take one full hour a day just for ourselves. It's so easy to rush from home to job to chores to friends and family without stopping and making sure that we personally are okay. Whether it be time for a facial, time to read a book, or even just have a nap – its essential that we take care of ourselves. The "one hour rule" can be really beneficial for mind and body.
Our top recommended beauty resolutions:
Start exfoliating and using a mask once a week. If you have a bath every few days or find yourself with a spare 15 minutes at home then a quick cleanse, exfoliation and 10 minute mask can do your skin wonders. Although we would always recommend a full facial – sometimes you need to be realistic about time constraints.
Do make sure you have swapped your lighter creams for more deeply nourishing ones this Winter. The cold air outside combined with dry, heated air in your home and at work will cause your skin to become chapped and dehydrated. Balms and oils can be great skin saviours during the Winter.
Choose a skincare range which is right for your age. As our skin matures its requires different levels of nutrients, vitamins and moisturisers. Understanding your skin maturity will ensure that you use the most efficient products for your skin. As a rule of thumb under 27 years old you should only really require simple skincare. From 27 up to your early 40s moving to an age-preventative range will help support your skin tone as it changes and matures. Upwards of 45 years it will depend on your skin uniquely - some may find that sticking to the age-preventative solutions still are as effective as they always were, others may find that an anti-ageing range is now more appropriate to inject moisture deep into the skin leaving it supple and soft. Your skin is personal to you, there is no hard and fast rules but make sure that you are sensitive to any changing needs.
Wishing you a very happy new year x