Organic Cotton for Organic September
In honour of Organic September Rêve En Vert is placing an emphasis on the use of organic materials within fashion, particularly the benefits of organic cotton as it's such a prevalent fabric. Put simply, organic cotton is grown without the use of toxic pesticides or fertilisers. This method reduces the environmental impact of cotton crops and helps to mitigate climate change, avoiding the greenhouse gas emissions associated with energy intensive fossil-fuel based fertilisers used on conventional cotton.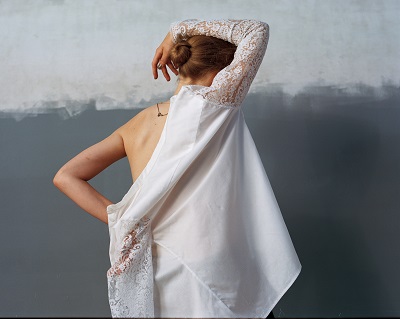 GM (genetic modification) of crops is banned in organic systems whereas an estimated 30% of all conventional cotton grown worldwide is now grown genetically modified. GM cotton poses a potential risk to the natural eco-systems of farms as well as local wildlife and human health. It also imposes unnecessary expense upon rural farmers-recent Greenpeace research in South India showed that genetically modified cotton did not result in significantly higher yields than organic cotton, but did cost farmers twice as much to produce as organic materials.
Poor working conditions and rights in the garment industry are unfortunately common place. However, certified organic textiles must meet social criteria based on the International Labour Organisation (ILO) conventions. These cover minimum wages, working hours, child labour, freedom of association, discrimination, harsh or inhumane treatment and more.
Finally, organic cottons end up being residue-free, which benefits not only the environment when they finally do end up in landfill, but also human health in wearing them. By prohibiting and restricting harmful chemicals within organic textile production and processing, final products don't contain allergenic, carcinogenic or toxic chemical residues. Tests on conventional clothing have revealed traces of all these from pesticide use. These residues can be inhaled or absorbed through the skin and may cause allergies, skin rashes or respiratory problems. Certified organic allows materials to be safely worn and disposed of.
At Rêve En Vert we stock designers who produce with respect for people and planet, and consider the use of organic materials a powerful asset. In particular focus this month is the line Fonnesbech, who offer a high quality wardrobe with classical and new experimental characteristics with high flexibility and usability. To achieve this goal, their key elements are longevity and functionality combined with the best materials. Here we focus on two key pieces, the Liese and the Liva blouses, that are made in Europe from 100% organic cotton. Shop the look at revenvert.com!
Use discount code organicsept for 10% off this September!