During the cold winter months our skin suffers from the harsh winds, lower temperatures and central heating, so we need to make sure that we take extra care of it during this time. Environmental changes can leave the skin dehydrated and looking dull, so we need to use products that are deeply moisturising. Start to gradually stop using your light weight summer must haves and exchange them for rich creams and moisturising oils to prepare your skin for the months to come.
We have picked out a few of our favourite products to prep your skin for winter:-
FOR THE BODY - Willow's Gold & Vitamin E Body Glossing Oil
The perfect product to get your skin Winter ready. Containing deeply moisturising ingredients that will protect, soothe and hydrate your skin ready for the harsh Winter Months. This luxurious oil is formulated with a natural gold extract to leave a golden gloss on your skin. The perfect addition to your winter skin preparation for soft, supple and deeply moisturised skin.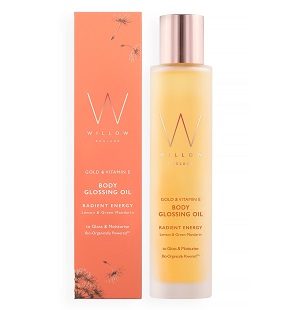 Amazing Ingredients:
Vitamin E
- packed full of anti-oxidants
- protects against environment damage
- aids in the absorption of other products applied to the skin
Sweet Almond Oil
- rich in Vitamin A, E and fatty acids
- helps to keep skin soft & supple
- helps to relieve Eczema & Psoriasis
Jasmine Oil
- reduces appearance of scars
- relieves stress & tension
- treats dry & dehydrated skin
FOR THE FACE - Advanced Anti-Ageing Cream Mask
Swap your light weight summer skincare mask for our thick and creamy anti-ageing mask this Autumn in preparation for the cold Winter months. Formulated to defend against the signs of ageing and leaving your skin youthful and firm. Formulated with wonder ingredients to protect, nourish and deeply moisturised.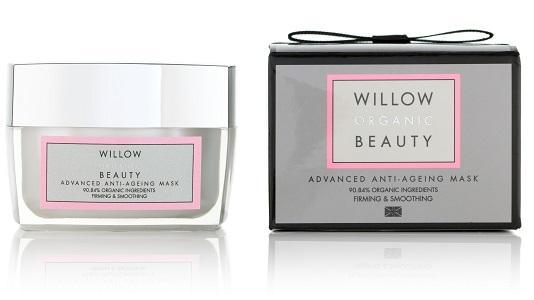 Amazing ingredients:
Barbary Fig Oil
- contains high levels of anti-oxidants & fatty acids
- contains extraordinary high levels of Vitamin E
- protects the skin from free radicals and environmental damage
Shea Butter
- deeply moisturising
- aids in the skins natural production of collagen
- helps to reduce inflammation- great for acne
Rosehip
- full of vitamin c
- helps to repair and regenerate damaged skin
- soothes dry and sensitive skin