Spring clean your skincare and your body!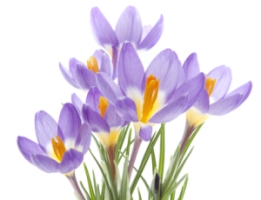 As you start to pack away your winter wardrobe and the spring flowers begin to bloom, now is a good time to spring clean your skincare.
The cold, harsh winter weather is very drying for the skin and so you may have drawers full of heavy moisturisers and creams which can be set aside as the warmer months approach.
In spring you may find your skin becomes oilier, so now is the ideal time to pay a little more attention to your skincare routine and the products you are using.
Exfoliate once a week (at least!)
Prepare the skin with a gentle exfoliator to draw out any impurities and refine the skin texture. Willow's Organic Exfoliator with bamboo extract is a perfect choice with its decongesting and anti-irritant properties that soothe the skin.
Hydrate inside and out.
Remember to drink plenty of water in the warmer months, the more dehydrated you are, the duller your complexion.
Choose a light moisturiser which nourishes your skin. Organic day creams which have anti-bacterial properties will help to ensure your skin stays clear and pores don't clog.
Treat your feet
With the strappy sandals making an appearance again you need your feet to look soft and feminine. Start with a warm foot soak and remember a face exfoliator works just as well on the feet to get rid of dead skin cells and revitalise the skin.
Follow up with a slather of Willow Organic Beauty's Nourishing Body Lotion for totally transformed elegant feet and toes.
Sleep right
With the evenings staying lighter and the sun appearing earlier in the mornings it can be more difficult to get all the sleep you need. Unwind in a warm bath with some relaxing essential oils such as rose and sandalwood, which are known for their soothing properties. Why not also invest in an eye mask to recreate the darkness you need to help you drop off?
Nuts and seeds are not just for the birds!
Munching on healthy snacks such as sunflower seeds and almonds which are full of protein, will boost your energy and help keep your heart healthy.