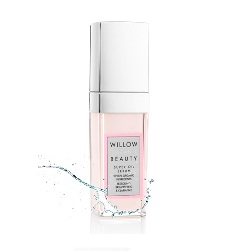 It's that time of year again, the clocks have gone forward, we have enjoyed our Easter treats, and we can officially say that winter has ended.
So as you start to exchange your woolly jumper and scarf for a dress and sandals, why not give your skin a little spring clean at the same time.
Spring is the prefect time to get your skin ready to be on show for your summer holidays. So follow this simple guide on how to spring clean your skin from head to toe.
The Face
Get rid of that dry, dehydrated winter skin and prepare it for spring with a Gentle Exfoliator. Use it up to 3 times a week to draw out impurities, whilst regenerating and refining your skin's texture. It will also help with congestion, clearing out those blocked pours and leaving your skin with a clearer complexion.
Even though we have said goodbye to the cold and harsh winter months, we still need to give our skin face some hydration. So swap your heavy moisturisers and rich creams for a Hydrating Moisturiser. A fantastic light but nourishing day cream, which will hydrate, protect and leave your skin looking radiant. Light day creams can also be worn under make-up for that extra protection.
The Body
With the weather warming up and our limbs starting to peek out from beneath our clothes its good time to get all buff and beautiful – ready for swimwear weather! Use a salt scrub or loofah in the shower about twice a week to exfoliate your whole body, removing any dead skin cells, renewing your skins texture.
It doesn't end there though. We all need to make sure that we are treating our skin to a little moisture and hydration every day, so along with making sure we drink plenty of water, we need to treat it to some lotion too. Use Nourishing Body Lotions that are infused with organic oils and will leave your skin feeling soft and silky. You won't be able to resist getting your legs out.
The Feet
As we put the boots away in the cupboard and remember our pretty sandals, we need to make sure our feet are ready to be on display. If you can't afford to go to the salon/spa, why not give yourself a mini pedicure at home?
Start by soaking your feet in warm water, with a little bit of body wash added to it, to cleanse the feet, then use an Exfoliator (don't forget facials exfoliator are ok to use on our feet as well) to tackle your dry areas, help to remove hard skin build up and leave your felt feeling revitalised.
To nourish the feet and keep them feeling soft and smooth, end with an application of lotion. Our Willow Nourishing Body Lotions will work just as well on your feet as they do on the rest of your body.
Then add a lick of paint to your toenails and finish with a protective clear top coat, and your feet will be sandal ready! Nail lacquers on trend this spring are pastels, bights and shimmers.
So with that spring clean your skin should be looking and feeling ready to enjoy the sun.