How to choose the perfect Valentine's gift for her…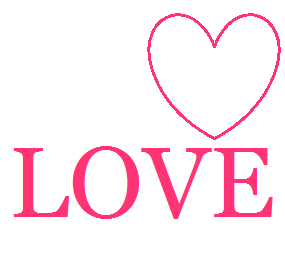 Whether your better half is an old romantic or a staunch modernist who calls Valentine's a "Hallmark Holiday" it is always important to remember that a small offering will still be expected at the very least.
Less than a year
If you are in a fairly new relationship simple and elegant is the best option. Go over the top and you will seem like an obsessed stalker, decide not to bother at all and you will only have yourself to blame for the consequences.
Flowers. Unless your loved one has a complete aversion to flowers or is prone to serious bouts of hayfever a bunch of freshly cut flowers is always a winner. If you do not know her taste in flowers then stick to the traditional red roses (make sure there are 12). If you are more familiar with her tastes (or can call her best friend or sister) then you can buy her favourite flowers (it doesn't matter that they are not roses).
Between one and two years
So, you have got away with the sweet and simple flowers the first time round, it's now time to step it up a notch.
You should now be knowledgeable enough to select the right flowers, however, a small additional gift wouldn't go a miss. Try buying something thematic (by this we do not mean pink cards with pictures of teddy bears holding heart balloons), maybe a bottle of perfume, beautiful rose beauty products, or rose scented candles to set the mood.
Remember you have held on to her for this long, a little extra effort and she will be seeing you through rose tinted glasses for the next few months (it will buy you some time before you figure out your next move!)
Two years plus
Only at this point are you then safe to consider the lingerie gift. The reason for this is because earlier in a relationship you may come across as someone who is only interested in her in the bedroom. Also make sure that the lingerie is tasteful, a woman will see your choice of lingerie as a reflection of your opinion of her.
However, the lingerie option is not necessary, and if you are not comfortable purchasing it, it's best to leave it alone.
Jewellery is an option at this point as well – but always get advice from the people that know her best: sister, best friend, mother.
If you are not ready for lingerie or not comfortable buying jewellery then beautiful flowers matched with a gift or something pampering like a spa day voucher would be just as lovely.
Important things to remember:
1. Always buy flowers
2. Buy gifts that are appropriate for the length/seriousness of your relationship
3. Make sure the gift is romantic (or in layman's terms: pampering and surplus to requirement, stay away from the functional gifts like hair straighteners)
4. A special dinner is always great, but if you don't go in for the mass Valentine's day dinner out (surrounded by other couples), a lovely dinner at home with some extra effort (candles, delicious dinner, Prosecco) can be just as lovely or even better.
5. If you are buying jewellery that is not an engagement ring, make sure that the size and shape of the box does not confuse her prior to being opened – can lead to some very awkward moments.
6. You don't have to spend a lot of money to make Valentine's special. It is about showing that you have noticed the things she loves and being romantic.
To view our beautiful selection of Rose products click here
To buy a spa pampering Gift Voucher from the award-winning SenSpa click here