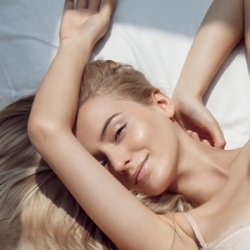 Coronavirus, Covid-19, self-isolation, social distancing. All of these words have only entered our vocabulary in the last 8 weeks yet they now seem to be overwhelming our lives and the lives of everyone across the world.
If you are feeling uncertain about how to tackle the coming weeks here are some ways that can help alleviate the stress of a new way of living:
1. Healthy eating. It's something that we should all be striving for whether there is a pandemic or not but especially in times like these we need to make sure that we are getting all the right nutrients, especially if relying on cupboard supplies. Basic essentials like lentils and beans can be a great source of protein and if you are stuck for exciting ways to reinvent old dishes then dust off the recipe books or head over to TIME Magazine website or Spring Green London's instagram stories and check out some of their suggestions.
2. Exercise. Another one that we know we are supposed to do on an average day - but did you know that exercise actually boosts your immune system, heart health, improves your mood, and is great for positive mental health in general! If you are isolating at home then there are some great websites and apps that can take you through exercise regimes - Yoga International are offering a free digital 30 day trial - so you can try yoga from the comfort of your own home. If you are venturing out for a walk or jog just make sure you keep a safe distance from other people - 2 metres (or 6 foot).
3. Keep in touch. Being at home for an extended period can make us feel isolated and lonely. Luckily, thanks to modern technology we don't have to feel so separated from our friends and loved ones. Facebook messenger, Facetime, Skype, or the new and exceptionally popular Houseparty app all are great ways to stay in video contact.
4. Routine. Routine is a really helpful way of giving yourself structure, purpose, and breaking up the day. Setting mealtimes, ensuring you are up at a reasonable hour, scheduling in walks and/or exercise everyday are some simple ways to help the day pass.
5. Getting around to things. Getting to task on those items which always get pushed to the bottom of the to-do list will help to give you a great sense of achievement in a time when we can feel at a loss as to what to do (even if its just getting around to that home facial you've been meaning to do once a week!) .
6. Rest and recuperate. This is a stressful and uncertain time for us all so make sure that you don't push yourself too hard. If you are self-isolating with others in a household try and have patience - everyone deals with everything differently (and you can always escape to your room with a good book!).
If you are feeling anxious through this time or would like to speak to anyone about mental health challenges you are having, the fantastic charity MIND are on-hand to offer advice, you can call them on 0300 123 3393.
Stay safe & healthy and if there is anything we can do, please reach out. The Willow team x