Principles before Profit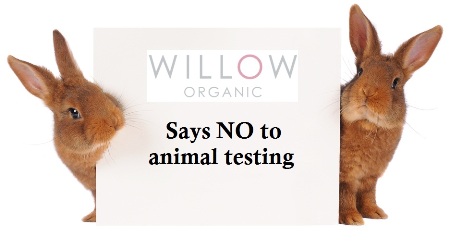 In recent months many skin care and beauty brands which have previously claimed to be animal friendly, cruelty free, or to have certification which states that they do not test on animals, have moved into the very lucrative Chinese markets.
China has an estimated population of 1.3 billion people and a rapidly growing middle class. This means that the opportunity for European and American brands to move into the Chinese markets is very appealing.
There is one slight problem though. Chinese legislation states that all beauty and skin care products must be tested on animals. There is no getting around this. Testing on willing human beings will not suffice. Animal testing is mandatory.
Many companies are now forgoing their previously touted ethics in order to pursue monetary gain by shedding their free from animal testing certifications.
Willow would like to inform its customers that we have turned down an offer to be stocked in 600 outlets in China in order to retain our ethical principles and the respect of our customers.
Willow will never test its products on animals, and although, like all companies we would like to increase our customer pool, and our turnover, this will never be at the cost of our reputation and beliefs.
All of Willow's products are cruelty free and organic. Willow has Soil Association certification and is also registering with the Leaping Bunny.
For more information about this move towards China and companies being stripped of their cruelty free certification please see the links below.
http://www.independent.co.uk/life-style/beauty-companies-return-to-animal-testing-to-exploit-chinese-demand-7988188.html
http://www.dailymail.co.uk/news/article-2181468/Big-beauty-brands-dropping-cruelty-free-animal-testing-policies-sell-products-China.html