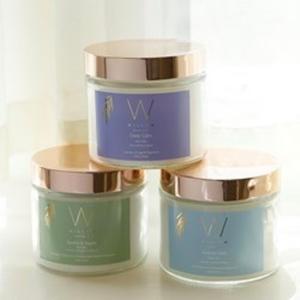 Miracle Magnesium
Salty, magical Magnesium Sulfate
This wonder mineral is also known as 'Epsom Salts', named after a natural clay spring where it was discovered in the south of England.
Magnesium is one of the few minerals that can be absorbs topically (through our skin). One of the most simple and relaxing ways to do this is to dissolve in warm water.
Humans, in general, are deficient in Magnesium and this is significant as it plays an important role across a huge array of health issues.
Magnesium is essential for healthy sleep, for the management of stress, to reduce muscle soreness and improve muscle function, to reduce joint inflammation, to battle tiredness and fatigue, to reduce swelling, and very essentially - contributes to a healthy functioning nervous system.
Therefore, it is essential that we all top up our natural Magnesium levels regularly – this can be by oral supplement or by using natural and soothing Epsom Salts in your bath tub.
BROWSE OUR LUXURY BATH SALTS COLLECTION ENRICHED WITH MAGNESIUM HERE