About
At Willow Organic, our story is deeply rooted in the belief that nature holds the key to timeless beauty and that everyone should able to embrace ageing with confidence.
Founder Sue Stowell and her family already lived an organic lifestyle at their country home in Lymington; a beautiful Georgian house with an acre of kitchen garden filled with organic vegetables and fruit. So, it was a logical next step to ask the simple yet profound question: "Why should we resort to harsh chemicals and artificial ingredients for our skincare when the earth offers us a treasure trove of natural beauty solutions?" With this question, Sue set out on a mission to harness incredibly potent ingredients, to preserve their purity, and to share them with the world. In doing so Willow Organic has won over 20 international beauty awards.
Every ingredient is meticulously chosen by Sue, her daughter Tamryn, and a team of expert cosmetic chemists - sustainably sourced, certified organic and natural by the Soil Association, embodies the essence of Willow's story. A specific focus was to ensure Willow's products would build confidence across different generations which is why the combination of mother and daughter working together has been an incredible combination.
At Willow we work tirelessly to ensure that our products not only enhance your natural beauty but also protect the environment. The result is a range of products that is as unique as the story that created them – organic skincare that let you embrace your natural beauty with confidence at any age.
But our story goes beyond products; it's a commitment to empowering individuals to embrace their authenticity, to celebrate their unique beauty, and to tread lightly on our planet. We believe that true beauty lies in the harmony between inner and outer beauty, and Willow's products help provide inner confidence, deep nourishment and targeted solutions for your complexion.
Willow is not only a certified organic brand supporting sustainable natural farming, we also support British wildlife charities and Cleanhub, a social enterprise which prevents plastics from entering the ocean in some of the most affected plastic pollution areas in the world.
Willow is the epitome of English, ethical and effective skincare choices for you and the planet.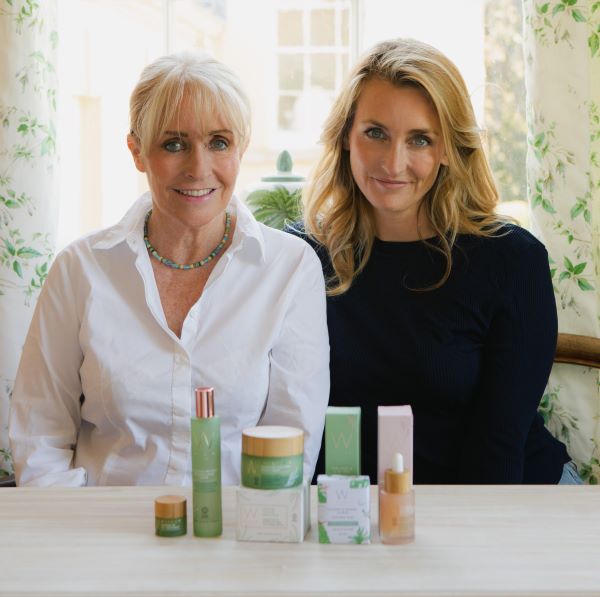 Founder Sue Stowell & daughter Tamryn
Request our brochure here to read our beautiful new brochure.
Our promise to you
• Natural & Organic
• No Parabens
• Sustainable
• Effective
• Not Tested On Animals
Willow Founder, Sue Stowell & daughter Tamryn

OUR PHILOSOPHY
English, Ethical & Effective
At Willow we believe that investing in your skin, using our highly natural and organic products will leave your skin radiant and glowing.
Everyday our skin battles with the elements, pollution, stress and ageing. Boost your skin with our radiant products and give it the detox it so desperately needs from the chemical world.
The ingredients for our entire range have been carefully selected to provide effective, hard working anti-ageing skin care for you. We do not test on animals, we do not use parabens, microbeads, sodium laurel sulphates, palm oil or any mineral oils in our products.
OUR PRINCIPLES
Principles before profit
All of Willow's products are cruelty free natural or organic. Willow has Soil Association certification for the majority of our products. Willow will never test its products on animals, and although, like all companies we would like to increase our customer pool, and our turnover, this will never be at the cost of our reputation and beliefs.
All of Willow's products are cruelty free and natural, and always will be. We do not use parabens, palm oil or microbeads in any of our products.
Organic and what it means
Products which are absorbed by the skin are then in turn processed by the liver. Your skin is the body's largest organ, meaning that it can absorb a great deal of chemicals from body lotions and other products. Central to Willow's ethos is to provide our customers with highly effective beauty products that work with nature & all of Willow's organic products are a minimum of 75% organic.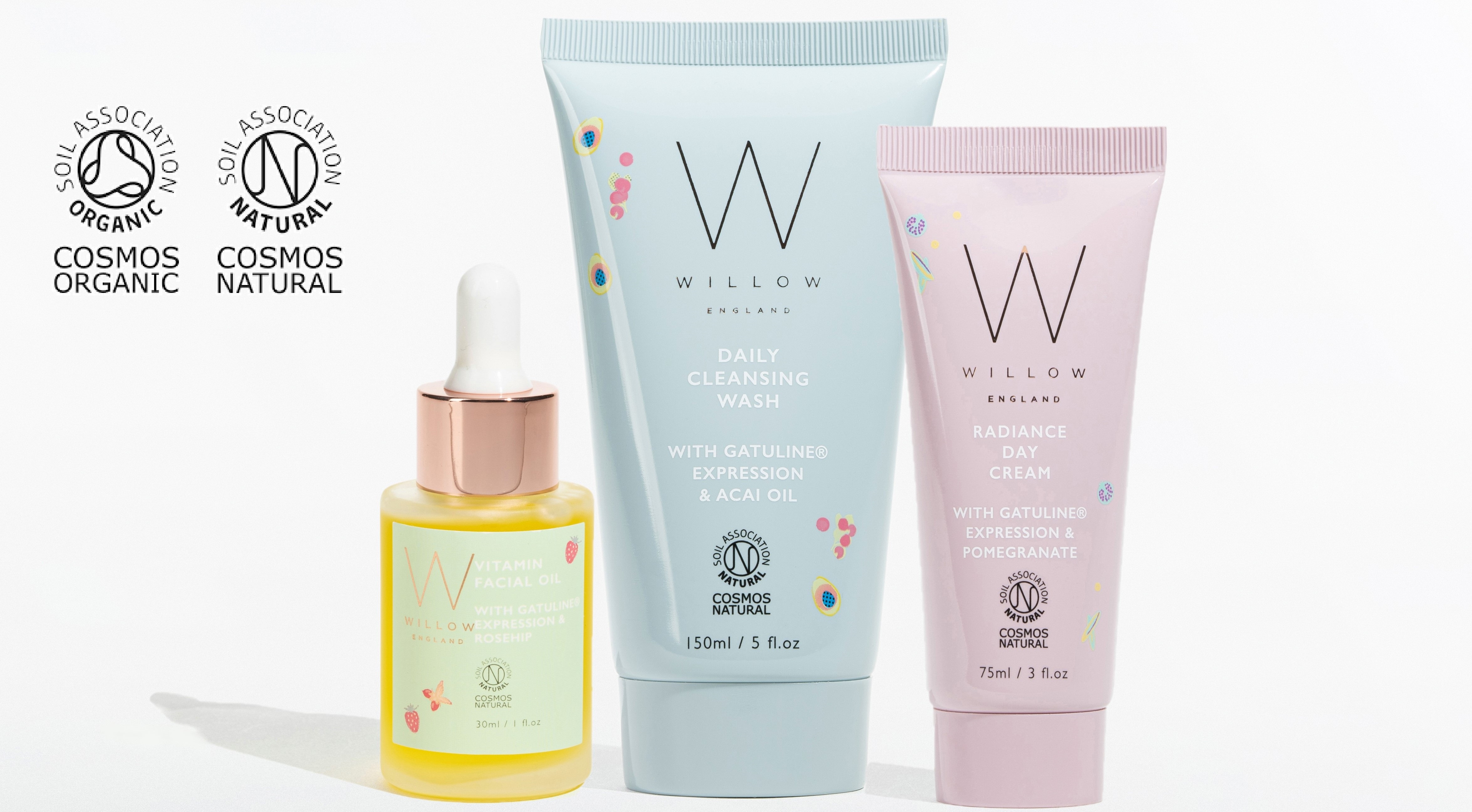 Organic, especially certified organic, has a very specific meaning. Unlike 'natural' products organic products must be grown and harvested under strict conditions. Organic plants cannot have been exposed to: pesticides, fertilisers, and any other synthetic farming aids. Organic plants cannot be genetically modified.
Organic is a way of farming that works with nature, delivering many benefits for wildlife, society and the natural world. Certified organic farmers and businesses work to a strict set of standards, to ensure that their ingredients and products sustain the health of:
Wildlife and nature

Animals

Soils

People
When you buy a
Soil Association certified
organic beauty product, you can be sure it contains:
No GM (genetically modified) ingredients

No controversial chemicals

No parabens or phthalates

No synthetic colours, dyes or fragrances

No nanoparticles

Certified sustainable palm oil ingredients

Recycled and recyclable packaging where possible

...And that

no animal testing

has been done in the making of the product
Packaging & Recycling
Willow strives to ensure that all of our products are sustainable and use environmentally friendly materials.
All of Willow's packaging is recylable. The plastics we use are: PETG, ABS, PMMA, PP & PE. All of which can be recycled.
Other materials we use are natural: glass, silk, paper, cardboard.