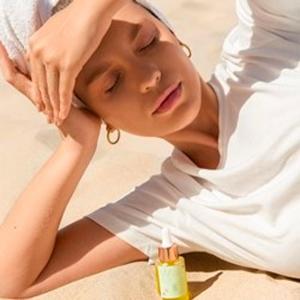 Dehydrated skin
Do you know the difference between dry and dehydrated skin?
These words are often thought of as the same thing, but when it comes to skincare they are actually very different.
Dry skin is a skin "type" referring to your skin's natural state, implying that you naturally underproduce sebum (oil). Dehydrated skin is skin that has been exposed to different elements causing it to lose moisture and nutrients. It is possible for our skin to become dehydrated at anytime through diet, lifestyle choices, and yes – due to the weather.
This hot weather can be a big contributor to dehydrated skin. If you are finding that your skin has become excessively dry, fine lines are appearing more severe, and that the 'dewy' look of your complexion has gone then it is highly likely that your skin is dehydrated.
Luckily, this can easily be fixed by adjusting your skincare routine and using intensive moisturisers. Our Vitamin Facial Oil is enriched with Rosehip and vitamins A, E, C & F. Formulated to ultra-hydrate, protect and nourish.
It also the Beauty Shortlist Awards Best Face Oil of 2019!
SHOP THE VITAMIN FACIAL OIL HERE