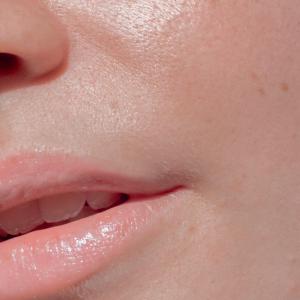 How our skin changes
Does our skin change as we get older?
Simply put – yes. Its this change that inspired our Sorbet Glow range.
As we turn 30, our skin can go through a lot of changes. This can feel overwhelming at times, but there are some simple changes and swaps we can make that will ensure we feel confident and that our skin looks as gorgeous as always.
When we reach our 30s, our skin cells reproduction starts to slow down resulting in 3 main changes: hydration, plumpness, and brightness.
Dryness – the decrease in skin cells naturally replenishing can result in our skin becoming increasingly dry. Luckily, this is easy to prevent by introducing a gentle exfoliator into our routine. This will help remove the layer of old skin cells and leave our skin smooth, glowing and ready to absorb soothing and hydrating products.
Due to this slow skin cell turnover, our skin can also start to appear dull and less energised. Serums can help to tackle this, as they are light, can be easily absorbed, and contain lots of concentrated ingredients that help brighten and smooth. Using natural ingredients like camelia can also help hydrate the skin, as they are rich in fatty acids which deeply hydrates and nourish our skin.
Another great way to keep our skin looking refreshed, is a natural and clean eye treatment. The loss of collagen in our skin is most obvious around our eyes as this is where the skin is the thinnest, and can result in us developing smile lines. Evening primrose is a great anti-wrinkle ingredient in eye treatments as it enhances elasticity in the skin, targeting fine lines and wrinkles.
Making sure we use organic and natural products also helps slow down the physical signs of ageing as synthetic fertilisers or pesticides can be terrible for our skin. And as everything we put on our skin is absorbed through the liver, this also helps to keep our body healthy.
Our Sorbet Glow range is especially designed for those in their 30s and 40s. The range helps support your skin through these changes, using active natural and organic ingredients that have potent age-preventative actions making it easy to continue have your beautiful, natural glow.
View the Sorbet Glow range here.