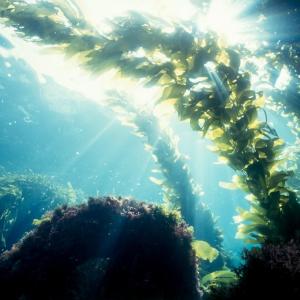 Youthful algae
For a long time Algae and Kelp have been used for skincare treatments as they are fantastic at hydrating, revitalizing and toning the skin. High in antioxidants that can also help in the fight against free radicals, which are the main cause of ageing. By lowering the amount of oxidative stress found in the skin, algae extract may also work to reinforce barrier function and provide soothing properties that also help alleviate dry skin. So, when we were looking for our next miracle ingredient, we looked to the sea.
Deep in the cold northern waters we, a rare ingredient of Arctalis can be found. Arctalis is a collagen-rich, marine active ingredient known for its excellent ability to smooth, firm, improve elasticity and tighten the skin. Its also a real pollution protector, safeguarding your skin against external aggressors. Arctalis is clinically proven to increase moisture levels by up to 150%, lift eyelids and reduce the appearance of fine lines and wrinkles in just 7 days.
We have made this the star ingredient in our NEW BioMarine Age-preventative Day Serum. The featherlight serum shields your complexion from both digital ageing (blue light from computer screens and phones) day after day, so you can be assured your skin is safeguarded for the future.
Only launched in Summer 2021 it has already been nominated for 3 beauty awards and calls Olivia Cox and Emilia Fox fans.
And of course, its Soil Association and COSMOS certified organic – so you know its good for you and good for the environment.
View the NEW BioMarine Age-preventative Day Serum here
FOR DAY TIME USE. APPLY TO CLEANSED SKIN BEFORE FACE OIL OR MOISTURISER